Mar 18, 2016
Kagoshima, city with wonderful traditions and great hospitality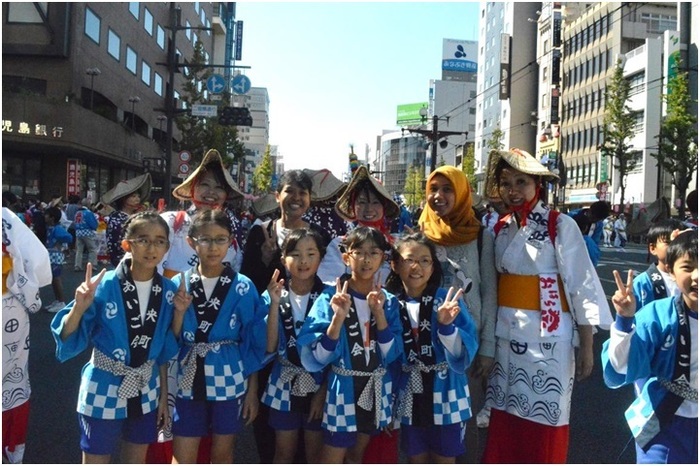 Hello, please let me introduce myself first, my name is Vini Fajrina. I am a 3rd year university student and I am tudying architecture. I have been living in Kagoshima from the beginning of April last year until aroung the end of February this year, and it have been near 1 year for me studied in Kagoshima University as Exchange student.
Actually before I came to Japan, I have already seen a lot of Japanese culture and stuff on the TV or internet, I have already known that they have the world's most punctual trains, that they can manage keeping their historical culture while they keep making innovation, that they have many beautiful castles, temples and else, and at that time, I seen Japan as a very wonderful place.
And then, just before I went to Kagoshima, one of my friend suggested me to watch an anime called "5cm per second" because the plot is in Kagoshima. And after I watched the anime, I was very shocked because all you can see is just a wide meadow on the seaside, nothing else !. Because of that, I just did not expect anything, just a place for me to study and spend a year then go home.
But the first time I began to live here, although it considered as a rural or countryside area, I love living in this city. I love it more than anything I expected. The culture, the food, the nature and especially, the people. What makes me just love this city so much ? Here's some stuff I like about Kagoshima...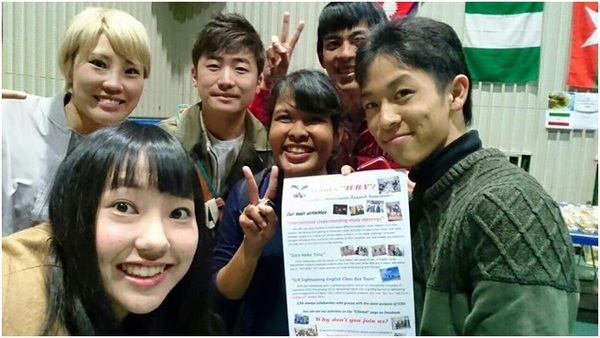 FOOD, especially the delicious one..
I like most of Japanese food, like sushi, okonomiyaki, takoyaki, nabe, soba, udon, they are all very delicious and healty (at least I think they're healty..). It is easy to choose what to eat in this city because delicious food is all around the corner. Even if for some people that have some food's ingrideient intolerant, like me, it is still easy to find what to eat because there's a lot of different cuisine serve in this city.
TRADITIONS, the uniqe and wonderful tradition of Kagoshima..
It have been a public knowledge that Japan has a variety kind of culture and tradition that still being preserved until now. Like Japanese tea ceremony, flower arrangement, origami, or calligraphy. Then there's traditional martial arts, haiku, and they even have their own ceremony  for funeral. For me, Japan has many nice ceremonies that shows the appreciation of their culture.
Beside all of those ceremonies, there's also festivals (お祭り, 花火祭り、) some of the most festivals held according to the season. I very like the firework festival(花火祭り) that held in summer and Ohara festival  (おはら祭り) where all people get down to the road and dance together, it was so much fun !
If you get a chance to visit Japan, you really have to experience all of these things by yourself. I really recommend one of those festival.
SEASONS, the differences of the 4 seasons..
Coming to Japan is my first experience for living in 4-season country. I was born and grow up in Indonesia, as all of you already know, that Indonesia is not a 4-season country, but pretty much 2 seasons, dry and rainy. When I came to Japan, I was welcomed by a tons of cherry blossoms in Kotsugawa river-side in spring, where a lot of people sat and enjoy the feel of spring by doing cherry blossoms viewing or called as Hanami (花見) , a lot of fireworks and festivals in summer, like rokugatsudou (六月堂)in Terukuni Jinja , colorful leaves in autumn especially in kirishima, and the snow in winter, that I heard it was a long waited heavy snow since 40 years ago. All of these experience is my first time and very special because I enjoyed it so much.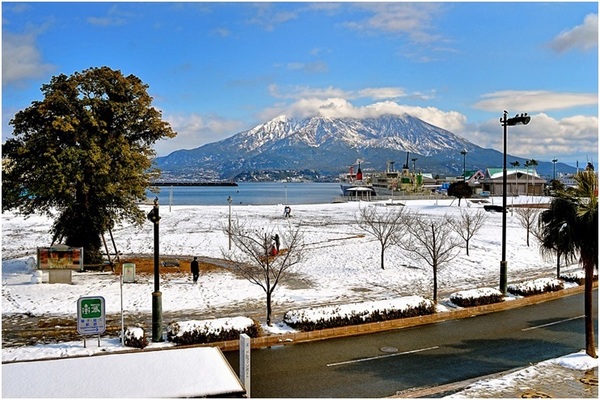 POLITE AND FRIENDLY, the manner of Kagoshima city's people..
The first time I came to Kagoshima, I was amazed by the politeness of the people. The people of Kagoshima is very helpful and friendly, they don't resist to greet everyone the meet in the street, not only Japanese but also foreigners like me. Everyone was just helpful and very friendly. It's really means a lot for a person who just came and don't even speak Japanese like me. I really appreciate their kindness.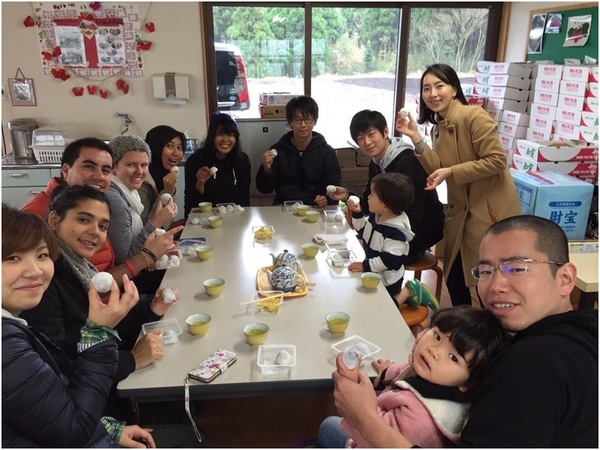 LIFESTYLE, the peaceful life in the city..
Kagoshima is not a big city comparing Tokyo or Kyoto, even Fukuoka, and for some people, living in a small city like Kagoshima mightbe boring, but not for me. I feel at ease living in this city. All the things in here are so great, I just like this way of life, I think. Even if I only stayed here  for one year, I am planning to coming back because there is still a lot of things I want to experience here.