Nov 09, 2015
Yokoso Kagoshima! vol.1 We went to the cottage in Tarumizu-city.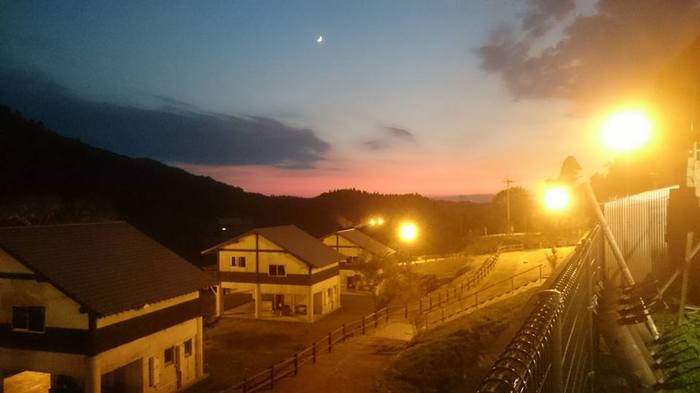 We will introduce Tarumizu city. Tarumizu City is located in the Osumi peninsula of Kagoshima Prefecture. Tarumizu city is one of the Muslim-friendly city in Kagoshima. There is Indonesian school's excursion who come here and stay together with one of Tarumizu family. 16 October 2015. First night, we stayed in the 森の駅たるみず (Tarumizu cottage), Japanese style cottage surrounded by beautiful forest, and enjoyed barbecue of halal beef and chicken from Kagoshima. The cottage serves all the things for the barbecue. They also introduced halal certification green tea named うるわし和茶 (Uruwashi green Tea). In Japan it's very popular to eat "Ochazuke (お茶漬け)", a simple Japanese dish made by pouring green tea over cooked rice and use fish fillet as topping. There also popular ramen named 侍ラーメン (Samurai Ramen), it doesn't contain animal and alcohol.
In the morning, it was very happy because they used halal soy sauce to made breakfast. This cottage is recommended place because they also serve halal shampoo, soap, and conditioner as well. There also hot spring water lotion. In autumn season, you can enjoy many beautiful sceneries in Tarumizu. The most popular is a thousand ginkgo park, where a thousands ginkgo trees lived here. After this, then we moved to the. Tarumizu road station.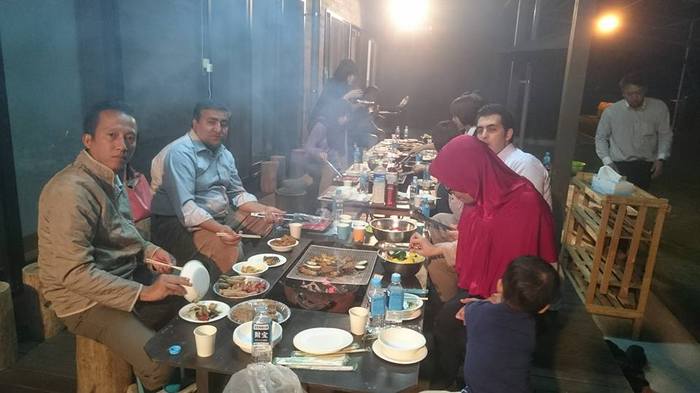 vol.2→Click!